Burque Blues Blowout 2015!
Registration is open! No dance experience or partner necessary! 🙂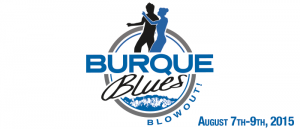 Join the Burque Blues Blowout August 7th-9th to experience the pleasure of Blues dance with live music, exceptional dance instruction, and community engagement.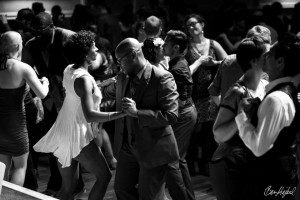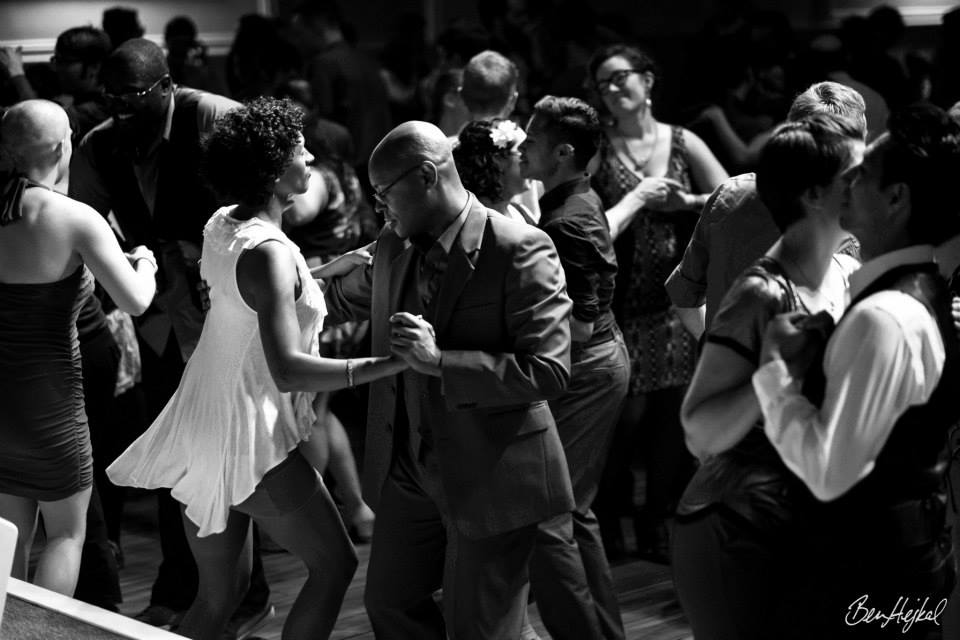 Damon Stone, one of the foremost authorities on Blues dance responsible for its revival in the twenty-first century, will be visiting us from Minnesota and teaching a workshop to introduce new-comers and enrich already experienced dancers on Blues dance—a family of dances, with roots in African rhythms and movement blended with European social dance, that are aesthetically, culturally, and musically connected to the American experience.
Grace Jones-Taylor from Austin, Texas will be joining Damon this August to help deliver a stellar Blues dance workshop in Albuquerque. Two amazing instructors teaching Blues dance in New Mexico. Take a look at the classes they will be teaching!
Burque Blues Blowout is an event aimed at promoting an awareness and appreciation of the rich history and culture of Blues dance. We'll explore the dance history, culture, music, movement, and connection of Blues dance.
Is it for me? (only if you like to have fun!)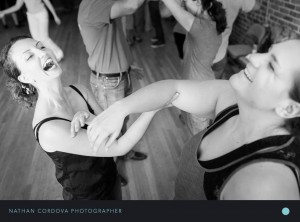 Whether you are new (perhaps you've only danced to live Blues) or an experienced dancer (in Blues, swing, tango, west coast swing, salsa, etc.), this Blues dance workshop is a great way to learn new skills and further your knowledge in this dance that has been around for over a century. If you like Blues music, then you'll love this workshop! Plus, our Blues dance community is very friendly and inclusive, so come out and join us!
Not sure what Blues dancing is? Check out our description here and have a look at our amazing instructor Damon Stone dancing in Korea. Please feel free to contact John with any questions about our event. We are very happy to hear from you!
Charity
We are partnering with NM Jazz Workshop and United Way of Central New Mexico's Young Leadership Society (YLS). This year, as a way of investing in the local community, ALL net proceeds will go the United Way's YLS.
Tickets
There are various options, including ALL ACCESS, dance only, workshop only, individual classes, and individual dances. Visit our Registration page for prices and further information, including including our awesome t-shirts!
ALL ACCESS
This Limited ALL ACCESS pass gets you the whole enchilada! Tickets are limited, purchase now!
You get:
2 days of Blues dance workshops with world-class instructor Damon Stone and Grace Jones-Taylor

Over 6 hours of instruction!

3 nights 2 nights of Blues music and dancing, including two live bands at the Albuquerque Museum Amphitheater "Under the Stars!", and a special live performance at the Saturday late night dance.

You'll be dancing to the Memphis P-Tails and Raven and her Sweet Potato Pie Band on Saturday night "Under the Stars"!
Special live performance by Ebony "Isis" Booth and Joe "Daddy" Warner!
Amazing DJs, including Scot Mattson from Denver, Colorado and Grace Jones-Taylor from Austin, TX!
Visit our Music page for more information with schedules and bios of our live music acts and DJs.
Dance Only
If you only want to dance, we have you covered! You get all 3 nights of dancing listed above for as little as $60! Grab a dance only pass before the prices go up!
When
August 7-9, 2015
Friday Burque Blues Pre-Party August 7th 7:30PM – 1:30AM
Saturday Workshop  12PM – 4PM, check-in @ 11:30AM
Saturday "Under the Stars" 7PM – 10PM
Saturday Late Night 10:30PM – 2:30AM
Sunday Workshop 11AM – 3PM, check-in @ 11:00AM
Sunday Evening Dance (9PM – ???)
Where
Right here in Albuquerque! Go to our overall schedule and venue page for location info.
Housing
Housing IS available for out of towners! Information is available on the Registration page.