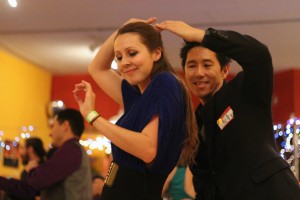 Who are we?
We are a passionate group of organizers working to improve the Blues scene in New Mexico. You have probably seen us dancing at Maple Street Dance Space on Friday nights or at various Blues jams like the one Darin of the Memphis P-Tails runs on Wednesdays at Monte Vista Fire Station.
How?
Creating a welcoming inclusive Blues community.
Organizing and promoting regular events and lessons.
Promote and attend live Blues music around New Mexico

Fostering an understanding of the Black history, music, and aesthetic of Blues Dance.
How can I participate?
Join our Burque Blues Blowout in August! Meanwhile, come out to one of our weekly dances and lessons. 🙂
Can I learn?
There are opportunities to learn around the country, including lessons twice a week in Albuquerque.
Can I help?
Absolutely! We are always looking for people to join our team, contact us!
OK, so what is Blues dancing?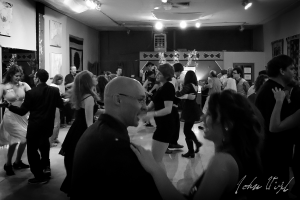 You mean "Blues" is a dance? Yes, it is. In fact, it is an entire family of several dances (such as the "Slow Drag" and the "Fishtail") that are aesthetically, culturally and musically connected.

Like Swing dance, Blues dance originated and evolved from African rhythms and movements. However, Blues dancing was never widely practiced as a "social" or performance dance in the United States outside of the Black communities; so it developed and thrived in smoky juke joints and at Blues house parties and rent parties, giving it a more intimate feel.

Because Blues dancing lacked wider social approval and appeal, it remained strongly entrenched in African principles of movement, not only in the motion of the hips, but in the characteristic creation of, and dancing within, a boundary.

Blues dance is strongly tied to Blues music, and many aspects of Blues dancing (for example, call and response, emotional intensity, and tension and release) are directly related to the music to which it is danced. There are many types of Blues music (rural, urban, up-tempo, slow, electric, delta, modern), and also many types of Blues dance, all with very different nuances and emotions.

Early Blues dances often contained very simple one-step or two-step patterns; some examples of such early Blues dances are the "Cake Walk" and the "Black Bottom." Other Blues dances such as the "Slow Drag" and the "Mooche" have also been passed down to us relatively unchanged from the original forms. In its modern context, Blues dance incorporates many aspects of these original dances as well as incorporating ideas from modern concepts of partner connection, improvisation, and natural body movement.

Blues is also an emotion that you bring to your dancing. Blues dance, like most Black vernacular dances, enables intense individuality in expressing the music, emphasizing that the music, not the dancer, leads the dance; the dancer is simply the interpreter. Blues dance demonstrates the passion of the entire range of human emotions – from sadness to joy – not just sensuality. If you don't have a visceral reaction to the music, your partner, and the environment, then you are missing the true beauty of Blues dance.

Some observers and dancers who have not studied Blues dance other than by simple observation often overlook the nuances of the dance. To their eyes, the sensual appearance of the dance may overshadow its basis and structure. Blues dance at its best is rooted in subtle physical communication and connection between your partner, yourself, and the music and therefore is almost impossible to learn to execute well simply by watching.

Learning to Blues dance enables the dancer to more fully understand dance concepts such as simplicity, clarity, creativity, expression, intensity, and musical and emotional interpretation that are critical to advanced social dancing of any kind.

Who dances the blues?

Blues appeals to a wide variety of ages and audiences! We have people from all walks of life who share one major thing in common – a LOVE for blues music and dancing!! There is no "too old" or "too young"or "two left feet" in blues dance! We come together for the love of movement and music!