Damon Stone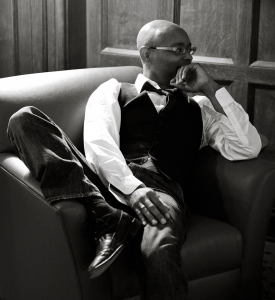 Damon has been dancing his entire life, starting with vernacular Jazz/Blues first taught to him at the tender age of six by his grandmother. After nearly a decade of learning at the heels of his elders, he went on and eventually studied a score of different dance forms until coming full circle in 1995 to focus primarily on the history and styles of Swing and Blues as his family danced them with a special focus on the Southern styles from the Mississippi Delta region. He has studied the development of vernacular Jazz/Blues dance across the United States learning from a number of the original dancers.
He is largely regarded as one of the foremost authorities on Blues idiom dance, a long time board member of the Northern California Lindy Society, former member of the California Historical Jazz Dance Foundation, and has been interviewed as a dance historian in documentary and for radio. Damon has been a featured instructor at camps, festivals, and workshops across five continents.
Here's a video of Damon dancing at Bluesweet 2012 in South Korea.
Grace Jones-Taylor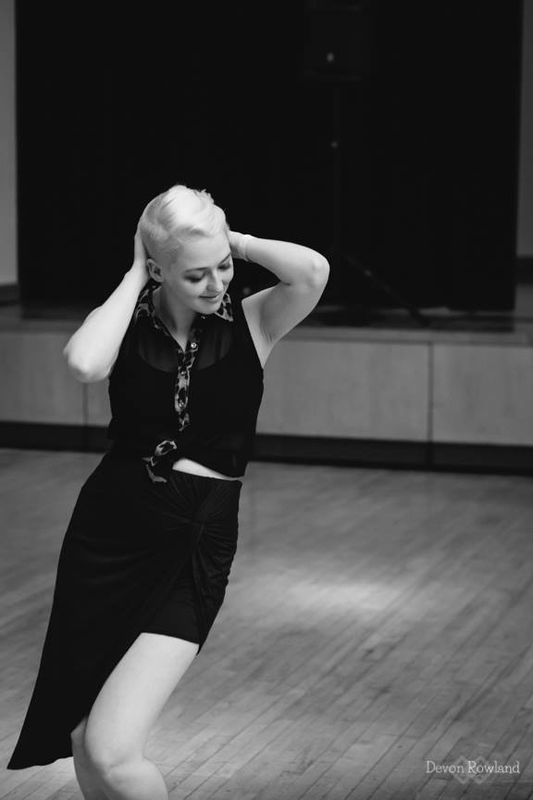 Grace dabbled in belly dance and swing in the mid-2000's, but stopped dancing to pursue horseback riding 8 days a week. Her years of dressage and bareback riding provided her with priceless knowledge about body awareness, connection and partnership—tools which would later aid her as a dancer. In 2011, she rediscovered swing and then fell in love with the improvisation and collaborative dynamic of blues dancing.
Today, Grace teaches blues dancing at her home studio in Austin, and works to promote Blues dancing locally and regionally. She regularly teaches workshops across Texas and beyond with her partners Nick DeWitt and Tommy Schwegmann. Her teaching style is a combination of friendly, down-to-earth warmth and precise, technical breakdown. When she's not teaching, Grace travels to compete in blues. Her recent accomplishments include 1st place wins at Nocturne's Advanced J&J (NYC, NY) in 2013, Snowbound's J&J (Rochester, NY) in 2013, European Blues Invasion's J&J (London, UK) in 2014, and Mile High's Strictly and J&J (Denver, CO) in 2015.
Here's a video of Grace recently competing in Denver and grabbing 1st place.
Nick DeWitt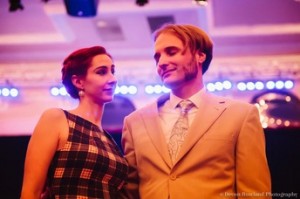 Nick teaches and dances blues as a vernacular style with historical context peppered throughout and a sizable side of humor. His classes tend to revolve around authentic blues elements including musicality, improvisation, connection, solo movements, and conversational dance. Nick enjoys competing at blues events to keep his skills sharp; his recent successes include 2nd place in the Strictly competition at European Blues Invasion 2014 (London, UK), 1st place in the J&J competition at Nocturne Blues 2014 (NYC, NY), 2nd place in the Strictly competition at Bluesquake 2015 (Oakland, CA), and 1st place at the Strictly competition at Mile High Blues 2015 (Denver, CO).