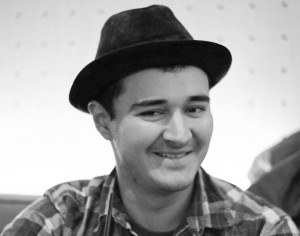 Roger Renteria (Albuquerque, NM)
In the Beginning
In 2004, Roger started with swing dance while at college. After graduating from New Mexico Tech, he was introduced to blues dance and absolutely loved it! Over the past few years, he has traveled across the country attending various amazing blues dance events and weekly scenes.
Organizer
Roger also helps run and promote the weekly blues dance in Albuquerque. You can see him every week at Friday blues dances running the desk or other "behind the scenes" logistics.
There's More
He continues to learn more dance techniques and wants more people to experience dancing in a welcome, fun, and safe environment. Right now, he DJs for blues dances and dance house parties, looks for fresh and appealing music, and helps introduce dancers into our ever-expanding and diverse blues community.